As you know, we love discovering new brands and trying them out! For the month of February, we decided to work with Flo to try their products. Here are our honest impressions and full review of the brand!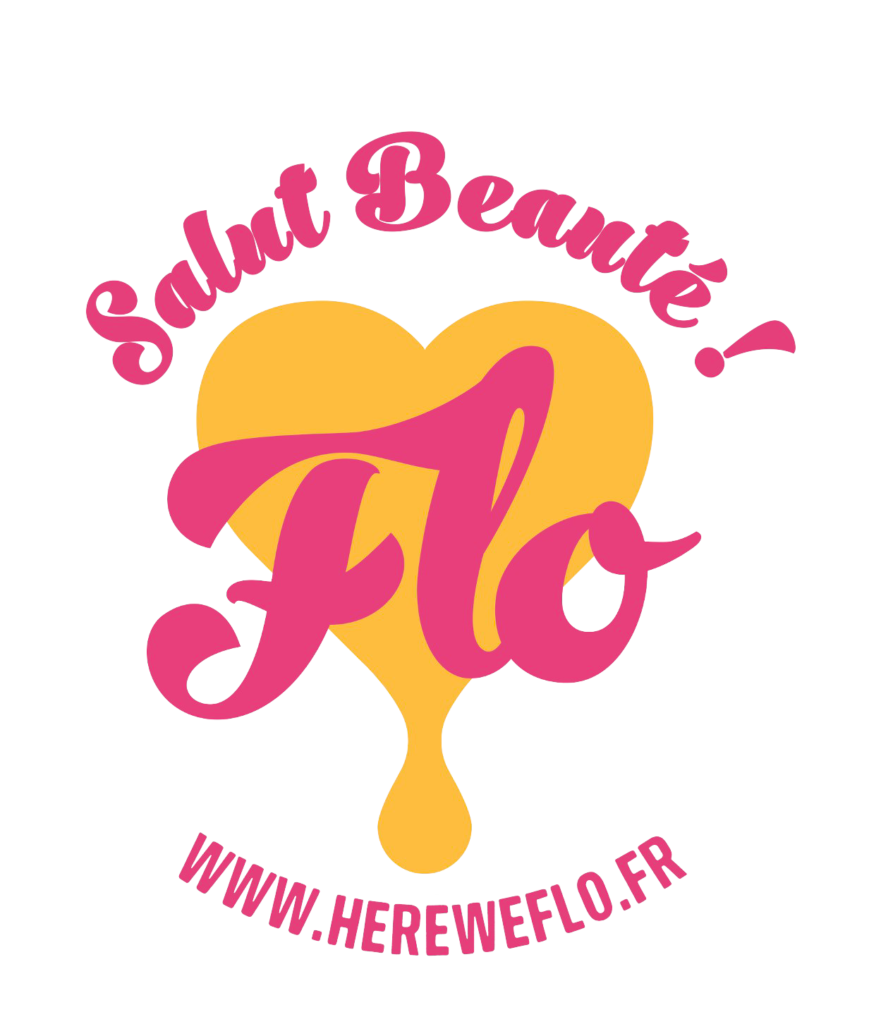 We all know that menstruation will never be fun, but buying sanitary pads can be. If you hang out in the aisles at Monoprix or follow trends you might know Flo. Created in August 2017 by two London girls, the brand offers eco-responsible organic cotton and bamboo sanitary pads with eye-popping packaging filled with humor!
It grows without the use of pesticides, herbicides or fertilizers. It's bonus? It is a fiber that is extremely absorbent while being breathable. Finally, bamboo is also pleasant and incredibly soft, naturally hypoallergenic and antibacterial, which is the perfect formula for hygienic protection. It is also Oekotex certified. The tampons are made of organic cotton that is not bleached with chlorine and is GOTS certified (so no residues of pesticides and other harmful chemical compounds). Cotton is more suitable for internal protection.
Tampons (without applicator)
the packaging is simple and efficient: transparent and not overpackaged. The box containing the tampons is more original, and if I had seen it in a aisle it would have caught my eye more than a classic box (you don't think it's a box of tampons at first sight). On the other hand, the fact that it is not rectangular can be more annoying to store it than if it was.
So it's up to you to decide if you prefer the practicality of a rectangular box that can be easily stored, or a more original box. A very positive point in my opinion: two different sizes of tampons in the same box. We are probably a lot to use two different sizes depending on the moment in our cycle, and having both in the same box is super convenient. You don't have to buy two different boxes. The simple color code is very useful to distinguish them.
The tampons are comfortable, I didn't see any real differences from other organic tampons without applicators.
16 tampons (8 of each category) = 5€90 (or 5,31 if bought every month)
Organic pads are usually a bit more expensive than the regular pads you find in supermarkets, and Flo is no exception to this rule. I even find them a bit more expensive than other organic brands. Indeed, you don't only pay for the product but also for the beautiful packaging, and it's then relative to each one if you like to have this beautiful box and two types of tampons inside.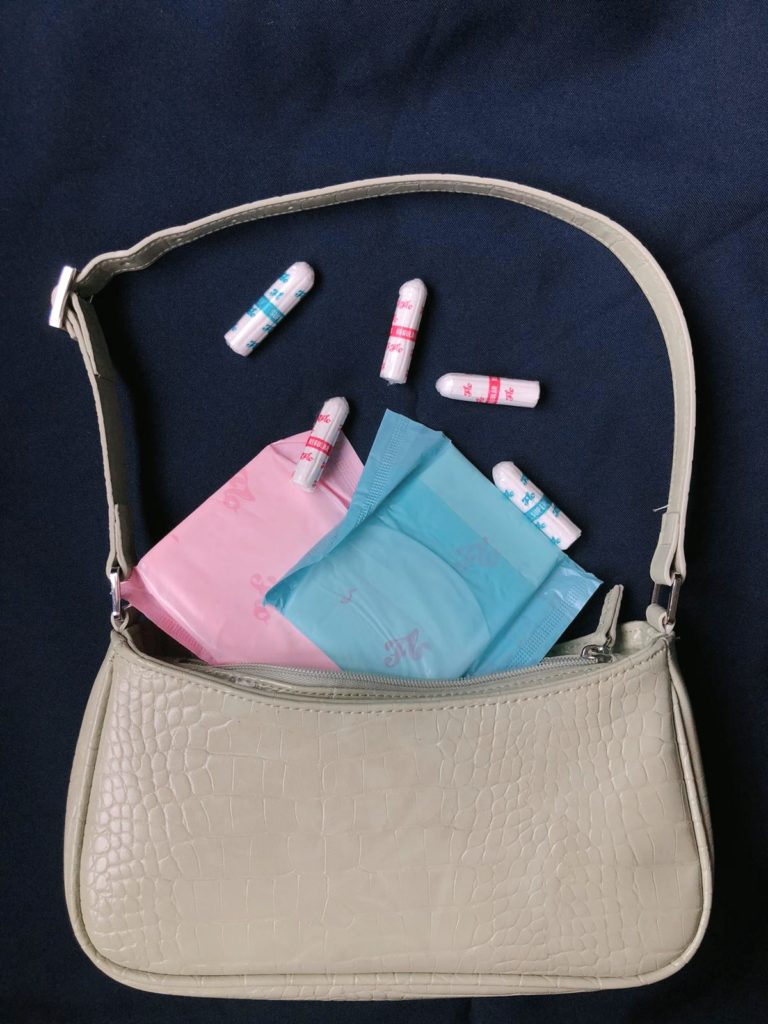 The application is easy, I did not have any particular problem or saw differences with other tampons without applicators.
As with the tampons, having two different sizes of pads was a nice surprise and a big plus. The colors are the same as the tampons, so it's easy to remember which ones correspond to which flow. On the other hand, they are not very discreet colors I think. The box, rectangular, is quite practical, classic but pretty.
I was very pleasantly surprised by the softness and comfort of these pads. Indeed, I usually don't wear them because I find disposable pads quite irritating and uncomfortable. However, after putting a pad on for the night, I quickly forgot about it and it didn't bother me the whole night.
15 towels (10 days + 5 nights) : 5€90 (or 5€31 if bought every month) I find the price high for 15 towels, but it's worth it : less expensive when you buy them regularly, and they are of a comfort I had not experienced before.
For their application, it's very similar to regular pads. I felt like the tape didn't go all the way to the end of the pad, and sometimes the pad folded. The adhesive is very good: they didn't come off, whereas I'm used to that happening with regular pads.
Whether it was the first time I used a Flo pad or the last time, I was always pleasantly surprised and satisfied with these pads: comfortable, you forget they are there. I would definitely continue to use them
Anaïs, La Rédactrice en chef
The Tampons (with applicator)
I'm the kind of person whose packaging is the first thing that attracts me when making a purchase. The packaging is beautiful and unique. I love the setting with the ice cream tub which is consistent with Flo's branding. The packaging is very cute and a change from what you can find on the shelves. For the tampon box, the concept of mixing two sizes for two different flows is really great. This avoids us to buy several boxes of tampons that will be useless! The packaging around the tampon is discreet and revitalizes a little the rules.
I only use tampons for the summer and I was apprehensive to put them on for a whole week because I'm not used to them. But I was wrong, the experience was great! I felt comfortable and I didn't have to worry about anything during the day (I wore my tampon with my menstrual underwear).
In a box of tampons there are 16 tampons and 8 for each flow which is equal to 5 euros and 90 cents. I find that compared to other organic brands that we can find, the price is reasonable.
I had no problems with the application. The applicator was very good and did not hurt compared to others when you insert it.  I noticed that compared to other tampons I've tried, when you take it out it doesn't pull the skin as much.
After one day: I felt safe and it helped me have a good day despite my period. I wore my menstrual panties with the tampon the whole time and I had no worries.
After a night: Sleeping with a tampon was a first for me so I was pretty surprised at how comfortable I was for an entire night and it makes me want to use them again. For tampons worn at night, you should not wear them for more than 8 hours.
As for the tampons, I think that the initiative of putting different types of pads in a box is really great. It allows to have everything in one box and not to have to buy other boxes. We have two different colors to distinguish them which is practical so that we do not get lost.
I often use pads so there wasn't much of a surprise except for the quality of the comfort the pad offers. You don't feel anything at all and you can almost forget you're wearing one. I also found that the pad was incredibly absorbent and you didn't get that feeling of being wet all day.
The price for pads may seem a bit expensive but as they are basic necessities the price is reasonable for the great quality! A box of pads costs 5€90 (with 15 pads in total). Like the tampons there are some for all the flows and we can compare them thanks to their colors. I think the concept of mixing the two is a great idea.
Comme toute serviette hygiénique l'application est pareille. La seule différence est l'adhésif des ailes. J'ai toujours peur qu'une aille se plie et je n'arrive pas à la coller.
I was very happy after using and wearing the Flo pads. I don't like the feeling of being wet during the day and the Flo pads is perfect for that. You really forget you are wearing a pad. Secondly, for someone who only wears tampons in the summer I was very surprised by the comfort they provided. After this crash test, I will continue to use pads and tampons!
Use our Code BONSANG for a product of your choice offered (It's without minimum purchase !)
We still ask you to pay the shipping costs but from 12 Euros of order, the delivery is offered